Uniting to transform higher education
The crisis in higher education is boiling over. The past few decades have seen a dramatic shift away from investment in educators and affordable, accessible higher education for students. More and more, our colleges and universities are moving toward a big-business model where corporate boards and their administrators — many of whom have never set foot in a classroom — determine how to spend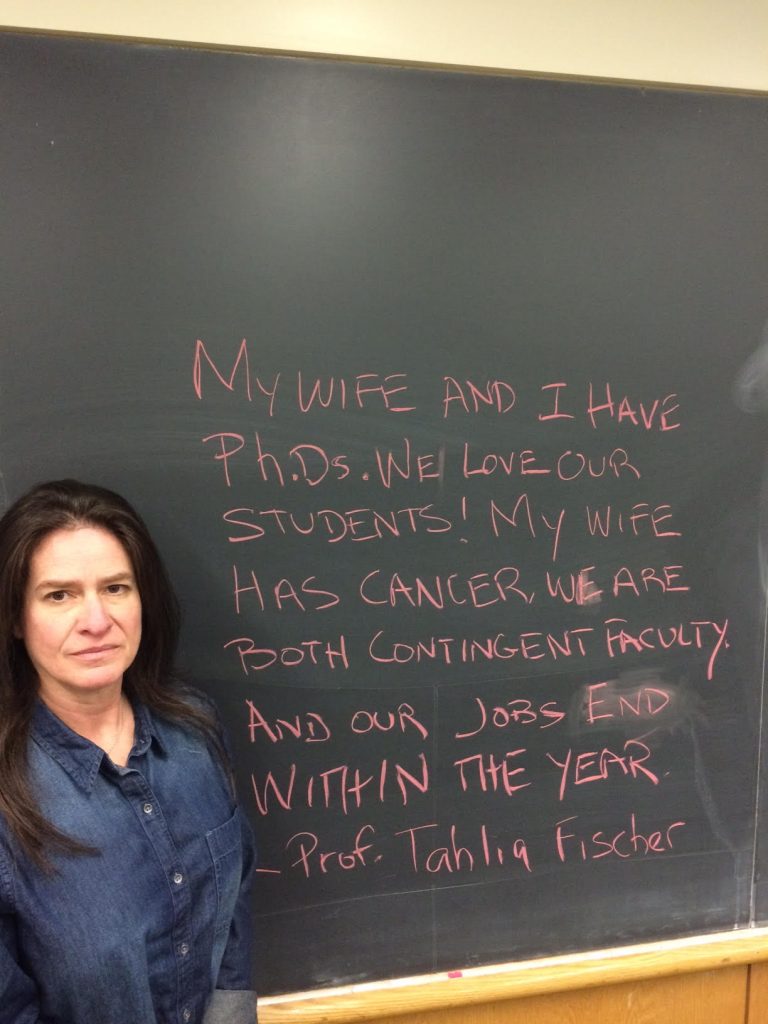 precious tuition revenue. It's up to us as faculty to come together and do something about it.

Together we will:

Hold for-profit colleges accountable:  We will work to hold  for-profits accountable at the state and national level when they prey on low income students and saddle them with crushing debt without delivering the quality education students deserve.
Make quality higher education affordable and accessible for all students: Together we will create a higher education system that prioritizes student learning, invests in educators and reduces student debt to build a 21st century workforce.
Raising faculty pay is not a school by school issue. It is a national issue. Giving our students the best learning environment possible by improving faculty conditions is not a singular wish, but a collective one. Fighting the scourge of student debt and bad actors in the for-profit industry is something we can only do if we are united, as faculty, and with other activists within higher education. As Faculty Forward, full and part-time faculty are coming together to right the disparities that have lowered the bar in higher education. Building on the success of faculty unionization efforts across the country under the banner of Adjunct Action and other SEIU locals, we are uniting to elevate and escalate that work to win long-lasting and significant change for all faculty and the students we teach. Join Us. Click to sign on.